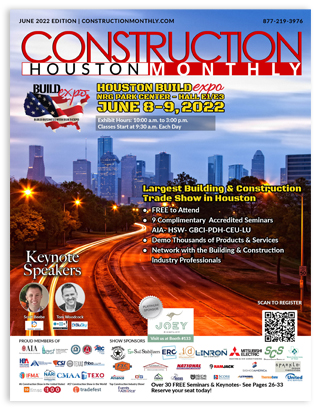 Click to View
HOUSTON BUILD EXPO
Exhibit Hours: 10:00 a.m. to 3:00 p.m. Classes Start at 9:30 a.m. Each Day
Complimentary Keynotes & Classes
Scott Beebe
Founder & Head Coach | Business on Purpose
Material And Pricing Clarity: 3 Steps Every Homebuilder And Remodeler Owner Can Implement To Restore Business F.I.T.ness In A World Of Chaos
Wednesday, June 8 | 11:15 a.m.-12:15p.m.
Windows that used to take 7 days in 2020 now take 7 months…maybe.  Plywood that costs $11 now demands over $70!  Volatility is the new certainty, and contractors must create the discipline to develop a different level of fitness in their business in order to navigate these new waters, with a more robust ship.  
This life-changing and engaging 45 minute talk won't waste your time in empty market predictions, but instead will provide you the tools to build a better business that allows you to navigate a new business reality.   
You will be equipped to beat chaos with predictability, and to build a business that weathers volatile changes, and makes time for what matters most. 
Learning Objectives
Learn The 3 Foundational Layers Of EVERY Contracting Business 

Discover The 4 steps all business owners must commit to…regardless of size or scope

Uncover The Secret To A Well-Oiled Culture
Target Audience: Homebuilders, Remodelers, Contractors
Recruiting And Hiring: The 4 Systems Every Homebuilder And Remodeler Owner Needs To Build The Right People That Builds The Right Business
Thursday, June 9 | 10:30 a.m.-11:30 a.m.
People, people, people!  How do we find the right people to hire?  How do we find ANY people to hire?  
The Boomers retired early, and the emerging generations are much more selective in the work they choose.  How can you find the right people, recruit them the right way, share the right vision, and then onboard them the right way that aligns with the right mission?  
This life-changing and engaging 45 minute talk pulls from our work with hundreds of contractor owners that led to our proprietary and proven roadmap.
This roadmap will equip you to beat chaos with predictability, and to build the team that will build the business to make time for what matters most.
Learning Objectives
Learn the one culprit that keeps us from experience the deep work and flow that we want but can't see to find

Discover the 4 systems that all business owners must implement…regardless of size or scope

Uncover the secret to a great culture that keeps and promotes great people
Target Audience: Homebuilders, Remodelers, Contractors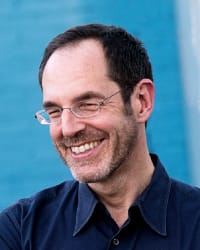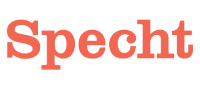 Scott Specht
Founder & Principal | Specht Architects
House of the Future
Wednesday, August 11 | 11:30 a.m.-1:00 p.m.
Scott Specht, founder of AIA Award-Winning firm Specht Architects, will give an interesting and humorous talk about the history of the "House of the Future." This will cover unusual ideas from the 1920s through the 1970's of how we'd be living in the future of 2020. Scott will cover the strange building techniques that these visionaries thought we'd be using, including spray-foam structures, bolt-together fiberglass shells, and even inflatable bubble homes.

Scott will also talk about what the true home of the future will encompass looking forward, covering the newer ideas of lighting, home automation, and architecture.
Target Audience: Architects, General Contractors, Subcontractors, Builders, and Remodelers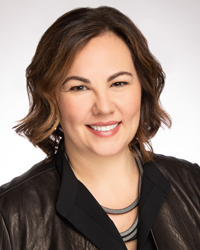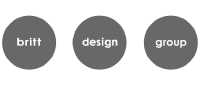 Laura Britt
Founder & Principal | Britt Design Group
The Everchanging Shift for Multifamily Design Post-COVID-19
Thursday, August 12 | 11:30 a.m.-1:00 p.m.
2020 forced us to pivot quickly and learn to be productive working from home. Many companies have found their employees enjoy this flexibility and value more time at home. Because of this, we predict we'll see the rise in the focus of the home as a workspace as well as a deeper emphasis on health and wellness. As the work from home trend is here to stay, it will be increasingly important to take all that comes with that into account in post-pandemic design. Amenities like large business centers, community gathering areas, and gyms and wellness centers will be key in creating functional and enjoyable live/work environments.
Target Audience: Architects, General Contractors, Subcontractors, Builders, and Remodelers
Wednesday, June 8, 2022
Workshops & Classes
Thursday, June 9, 2022
Workshops & Classes
Common Construction Sales Mistakes
9:30 a.m.-11:00 a.m. | Room 604
Tom Woodcock
President | Seal the Deal
Many in the construction industry consistently make the same mistakes that kill their opportunity. There are many common errors and mentalities that hinder sales success. We'll put a light on these problems and give the behaviors that counter them. Make sure your approach to the customer base is the most effective possible. These errors are often made without the contractor even realizing they're making them. This cripples their chances of winning profitable projects.

Target Audience: Architects, General Contractors, Subcontractors, Builders, and Remodelers.
Contractor's Cash Flow: Preparation and Management
9:30 a.m.-10:30 a.m. | Room 601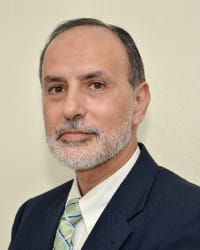 Saleh Mubarak
Author, Public Speaker & Trainer
Preparing and managing the contractor's cash flow. What's important for the contractor is not only predicting "how much", but also the timing of the expenses as well as the incoming payments. This helps the contractor both calculate the maximum expected debt (credit line) as well as the time-cost of the money (cost of borrowing). This seminar takes a glance at these topics with some important tips.
Target Audience: Builders and Contractors
Offering Consumer Loans
9:30 a.m.-10:30 a.m. | Room 609
Does Your Website Communicate "The Sales Language"?
9:30 a.m.-10:30 a.m. | Room 606
Joshua Erazo
No leads coming to your website. Why? Your website could lack this important step into Lead Generation.
 In my seminar we will go over the following:
Good content that communicates "The Sales Language"

Video Production that impacts your audience

Funnels that actually work

Advertising Techniques On Google My Business & Facebook

Google My Business Tips
Target Audience: Essential Businesses
Lightning Protection System Design - 1.0 PDH/CEU HSW Credit
9:30 a.m.-10:30 a.m. | Room 605
Chuck Cooley
Hicks Lighting Protection | Business Development
The purpose of this presentation is to provide electrical engineers, architects, and contractors with the training necessary to understand the fundamentals of facility electrical protection related to Commercial & Industrial applications.
This 1 hour presentation provides an overview of electrical grounding, bonding, and lightning protection.
Learning Objectives:
Discuss the design principles of lightning protection
Define what a lightning protection system is
Explain how lightning is formed
Identify the different ways one can be struck by lightning
Use and understand the Risk Assessment in NFPA® 780
List the various lightning protection standards
Understand the inspection and maintenance of a lightning protection system
Discuss UL and LPI Inspection Process
Target Audience: Architects, Engineers, and Contractors
Manage Your Jobs More Profitably - From Estimating to Job Costing and Invoicing
9:30 a.m.-10:30 a.m. | Room 600
Eric Fortenberry
Founder and CEO | JobTread
In today's highly competitive market, it's more important than ever to be on top of your numbers. If you can't price your jobs accurately and don't have a great process for managing your costs throughout the job, you're setting yourself up for failure. During this presentation, we'll discuss common pitfalls, cover lessons learned from real-world experiences, and provide actionable takeaways to improve your processes for everything from estimating to bidding, job costing, purchase orders, vendor bills, customer invoicing, and more.
 Three Key Takeaways:
Learn the common pitfalls for why businesses don't hit their target profits

Get better insights on pricing your jobs and the difference between markup and margin

Identify new business processes you can incorporate into your business
Target Audience: Builders, Contractors, Remodelers, Specialty Contractors, Business Owners
Google Partner Teaching: Generate More Online Leads With a SEO Driven Website
9:30 a.m.-10:30 a.m. | Room 603
Joshua Ramsey
Marketing & Communications Strategist | Strategic Point Marketing
Google recently updated a 12yr old algorithm.
If you don't learn about this update your website will be obsolete.
This Class offers Live training, Q&A, and unfiltered discussions on how to…
Increase your lead flow
Building your website properly
INDEFFINATELY rank higher on Google
Break through the clutter of competitors and increase sales
Ad Agency / marketing company tricks to watch out for
Attendees will receive access to free marketing tools and reports.
To get the maximum out of this class, bring your laptop or username and passwords to your Analytics, Google Tools, website or anything similar.
Target Audience: All building and construction professionals
Quickbooks for Contractors - Advanced
1:30 p.m.-2:30 p.m. | Room 601
Sam Hallburn
Certified QuickBooks ProAdvisor | PBS Accounting and Tax Solutions
This class is an overview of how contractors can utilize the QuickBooks functionality to facilitate job costing, payroll, receivables and the overall benefits of either the online or desktop applications.
Target Audience: Contractors, Subcontractors, and anyone curious about the features & benefits of QuickBooks.
Modern Materials for Traditional Neighborhoods - 1 LU, HSW/AIA 1 LU, APA
1:30 p.m.-2:30 p.m. | Room 602
Fernando Pagés Ruiz
Consultant | Vinyl Siding Institute
The session involves a brief discussion of the basic how-and-why of traditional neighborhoods, including iconic platting elements like small front yards and public spaces, and the design of individual units with an eye on the block-face to achieve harmonious streetscapes. This program will touch on various elements of sustainability, Green, OSHA requirements, fire safety, wind load, and other general code matters associated with vinyl siding and trim.
Target Audience: Architects and Developers
Proper Planning for Residential Electronic Systems - 1.0 AIA Credit
1:30 p.m.-2:30 p.m. | Room 605
Luis Cortes
This course details the process used by Technology Integrators during the project planning, design, and installation phases of the electronic systems. Attendees will learn why it's important to include Integrators from the start to the finish of new construction or remodeling.
Target Audience: Architects and Engineers
How to create certainty in your sales process so you can predictability and profitably sell jobs
1:30 p.m.-2:30 p.m. | Room 604
Max Mayes
President | Contractors Code
How to attract high-paying, high-quality customers without having to spend money on ads

How to create a predictable and profitable sales system so you and your customers know what to expect

How to leverage the construction and design experience to get the increase profit and customer satisfaction, so every job is as profitable as possible and the customer is as happy as possible 
Target audience: Contractors, architects, designers, that want to create an improved sales experience
A Better Way to Manage Your Jobs From Start to Finish - JobTread Demo 
1:30 p.m.-2:30 p.m. | Room 600
Eric Fortenberry
Founder and CEO | JobTread
JobTread brings your entire business together in one software. It's the easiest way to get organized, win your time back, and increase your profits. JobTread is packed with many powerful features you'll love to improve the way you manage your business.
Sales & Estimating - Win more jobs in less time
Project Management & Scheduling - Stay on time and on budget
Finances & Cash Flow - Track job costs, generate invoices, and get paid faster
Maximize Profits - Achieve your target profit margins and make more money per job
Now is the time to take your business to the next level. Come learn why so many builders and contractors have given JobTread 5-star reviews and consider adding JobTread to your toolkit.
Target Audience: Builders, Contractors, Remodelers, Specialty Contractors, Business Owners
Payroll Credits  - What is available and are you receiving the max credits
1:30 p.m.-2:30 p.m. | Room 606
Hawley Woods
Managing Vice President | ERC Specialist and Appreciation Financial
Self Insured Medical Expense Reimbursement Program, our team will help your business find payroll taxes that you can redirect towards your employees' benefits.  The redirected funds can go into benefits such as life insurance, dental, vision, long-term care, cancer, and heart policies, and cafeteria/125 plans.
Target Audience: Business Owners, Managers, Payroll and HR Managers,  Businesses with less than 500 W2 employees
HVAC Systems for High-Performance Homes - 1.0 AIA Credit
1:30 p.m.-2:30 p.m. | Room 607
Voya Milasinovic
Manager, Performance Construction | Mitsubishi Electric Trane HVAC US LLC
Designing clean and efficient Home Comfort Systems for today's home buyer. From indoor air quality, to zoned comfort, power backup, and incorporating renewable energy.
Target Audience: Architects, Designers, Raters, and Builders, Custom and Semi-Custom Specifically, as well as MultiFamily.