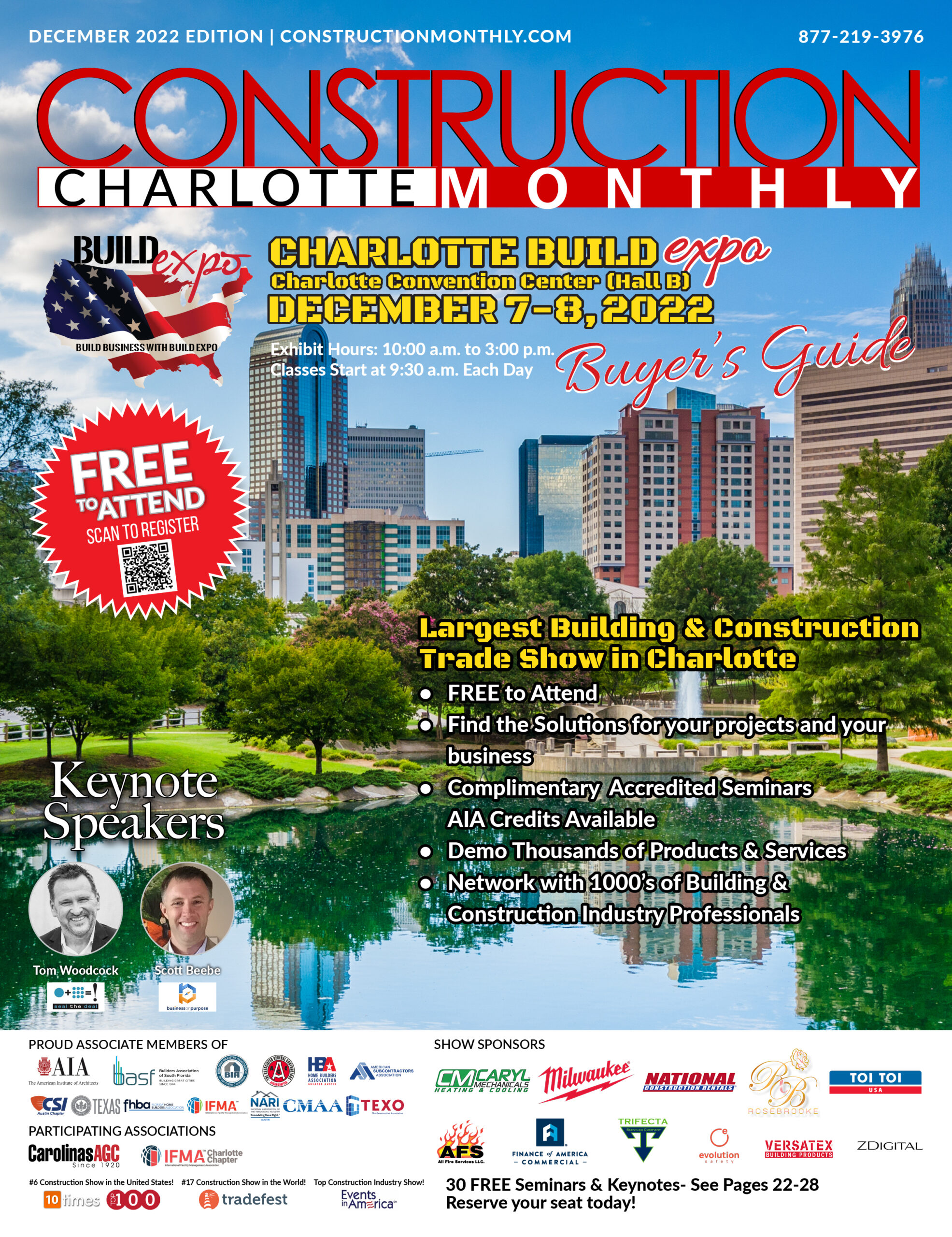 Click to View
CHARLOTTE BUILD EXPO
Exhibit Hours: 10:00 a.m. to 3:00 p.m. Classes Start at 9:30 a.m. Each Day
Sponsored by
NEW & FRESH EDUCATION SCHEDULE COMING SOON!

Scott Beebe
Founder & Head Coach | Business on Purpose
Material And Pricing Clarity: 3 Steps Every Homebuilder And Remodeler Owner Can Implement To Restore Business F.I.T.ness In A World Of Chaos
Wednesday, December 7 | 11:15 a.m.-12:15p.m.
Windows that used to take 7 days in 2020 now take 7 months…maybe.  Plywood that costs $11 now demands over $70!  Volatility is the new certainty, and contractors must create the discipline to develop a different level of fitness in their business in order to navigate these new waters, with a more robust ship.  
This life-changing and engaging 45 minute talk won't waste your time in empty market predictions, but instead will provide you the tools to build a better business that allows you to navigate a new business reality.   
You will be equipped to beat chaos with predictability, and to build a business that weathers volatile changes, and makes time for what matters most. 
Learning Objectives
Learn The 3 Foundational Layers Of EVERY Contracting Business 

Discover The 4 steps all business owners must commit to…regardless of size or scope

Uncover The Secret To A Well-Oiled Culture
Target Audience: Homebuilders, Remodelers, Contractors
Tom Woodcock
President | Seal the Deal
Selling Thru a Tough Economy
Wednesday, December 7 | 1:15 p.m.-2:15p.m.
We're seeing volatile pricing formats, supply chain interruption and rising interest rates. This usually ends in tough economic conditions, resulting in construction industry challenges. Knowing the best way to stay ahead of these changes and keep your business moving forward is difficult. We'll look at the methods successful contractors use to weather shifting economic conditions. We'll cover:
Increasing your portion of the market pie
Getting a competitive advantage
Managing customer expectations
Structuring your sales effort
How to balance sales and marketing efforts
You'll come away from this session with a better understanding of what it will take to grow in both revenue and profitability in these times. Sales is the most important aspect of your business. Everything else simply follows that lead.
Target Audience: Architects, General Contractors, Subcontractors, Builders, and Remodelers
Networking & Association Use
Thursday, December 8 | 1:15 p.m.-2:15 p.m.
In this class we will layout how to determine what associations to join, how to work them and get business from your involvement. The single greatest way to find grouped customers and network contacts is right in your backyard association! Work them to the fullest and you'll never make a cold call again!
Target Audience: Architects, General Contractors, Subcontractors, Builders, and Remodelers
Wednesday, December 7, 2022
Workshops & Classes
Thursday, December 8, 2022
Workshops & Classes
Common Construction Sales Mistakes
9:30 a.m.-10:30 a.m. | Room E216C
Tom Woodcock
President | Seal the Deal
Many in the construction industry consistently make the same mistakes that kill their opportunity. There are many common errors and mentalities that hinder sales success. We'll put a light on these problems and give the behaviors that counter them. Make sure your approach to the customer base is the most effective possible. These errors are often made without the contractor even realizing they're making them. This cripples their chances of winning profitable projects.

Target Audience: Architects, General Contractors, Subcontractors, Builders, and Remodelers.
Google Partner Teaching: Generate More Online Leads With a SEO Driven Website
9:30 a.m.-10:30 a.m. | Room E220BC

Joshua Ramsey
Marketing & Communications Strategist | Strategic Point Marketing
Google recently updated a 12yr old algorithm.
If you don't learn about this update your website will be obsolete.
This Class offers Live training, Q&A, and unfiltered discussions on how to…
Increase your lead flow
Building your website properly
INDEFFINATELY rank higher on Google
Break through the clutter of competitors and increase sales
Ad Agency / marketing company tricks to watch out for
Attendees will receive access to free marketing tools and reports.
To get the maximum out of this class, bring your laptop or username and passwords to your Analytics, Google Tools, website or anything similar.
Target Audience: All building and construction professionals
Contractor's Cash Flow: Preparation and Management
9:30 a.m.-10:30 a.m. | Room E220A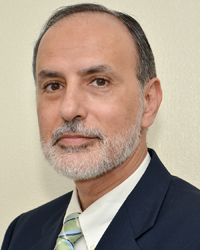 Saleh Mubarak
Author, Public Speaker & Trainer
Preparing and managing the contractor's cash flow. What's important for the contractor is not only predicting "how much", but also the timing of the expenses as well as the incoming payments. This helps the contractor both calculate the maximum expected debt (credit line) as well as the time-cost of the money (cost of borrowing). This seminar takes a glance at these topics with some important tips.
Target Audience: Builders and Contractors
Offering Consumer Loans
9:30 a.m.-10:30 a.m. | Room 116
Construction Technology Revolution – Panel Discussion
9:30 a.m.-10:30 a.m. | Room E216D

Robert Salvador
CEO & Co-founder | DigiBuild Software
Lynne Cooper
COO | Product Development | WeldChain; ISPE Board Member
Jerry Horani
CTO | VCC Construction
Brad Brady
President | Total Flooring
Learn how to implement the latest technology to drive schedule, budget, and safety goals in your company.  In this session we will review the latest Construction Technology (ConTech) and explore where the industry is heading.  We'll key in on Material Management, Procurement and Project Management goals that can be driven by simple or advanced technology adoption.
Learning Objectives:
Walk away with broader understanding of the innovation taking place in the construction industry
Industry pain points and how technology solves them (i.e., Supply Chain Software)
How to evaluate what technologies are right for you and how they will drive ROI
Staff buy-in. Project stakeholders buy-in.
VR, FTX, Blockchain and AI, OH MY!
Target Audience: Architects, General Contractors, Subcontractors, Builders, and Remodelers
Behavioral Based Safety Leadership
9:30 a.m.-10:30 a.m. | Room E219D

Shiron Vick
Owner & Founder | Evolution Safety
What is Behavioral Based Safety and why is it vital in your organization?
Behavioral Based Safety identifies the cause of unsafe behaviors and then applies research-based techniques to eliminate this behavior. Whether your organization uses a top-down measure, a bottom-up technique, or a group collective, applying effective behavioral-based applications will reduce hazards and create or enhance your safety culture.
Target Audience: All Managerial Staff and Supervision, Project Managers, and Foreman
Internet 101 for Contractors
9:30 a.m.-10:30 a.m. | Room E220D

Steve Weber
CEO | ZDigital, LLC
Not sure what to do about your online presence? The Internet has changed consumer behavior. Your potential customers are looking for you online. (Yes, even your referrals!) Can they easily find you? If they can, are they getting a current and professional image of your business? In this informative and casual session, you will learn what matters today and how to use the Internet to build your business - bring your questions!
How much do websites cost?
The basics of an effective website
Why you need a website even if you're busy
How Google works and what's new in search
SEO - Search Engine Optimization made simple
Q&A: Ask what you want. Learn from an industry veteran
Target Audience: Contractors, Home Builders, Architects, and Small Business Owners
Manage Your Jobs More Profitably - From Estimating to Job Costing and Invoicing
9:30 a.m.-10:30 a.m. | Room E216B

Eric Fortenberry
Founder and CEO | JobTread
In today's highly competitive market, it's more important than ever to be on top of your numbers. If you can't price your jobs accurately and don't have a great process for managing your costs throughout the job, you're setting yourself up for failure. During this presentation, we'll discuss common pitfalls, cover lessons learned from real-world experiences, and provide actionable takeaways to improve your processes for everything from estimating to bidding, job costing, purchase orders, vendor bills, customer invoicing, and more.
 Three Key Takeaways:
Learn the common pitfalls for why businesses don't hit their target profits

Get better insights on pricing your jobs and the difference between markup and margin

Identify new business processes you can incorporate into your business
Target Audience: Builders, Contractors, Remodelers, Specialty Contractors, Business Owners
PVC101 – The Benefits & Uses of Cellular PVC | 1 AIA Credit
9:30 a.m.-10:30 a.m. | Room E219A

Rich Maurer
Southeast Regional Sales Manager | Versatex Building Products
Upon completion of this course, architects and participants will understand:
Properties of cellular PVC

Cellular PVC micro-ingredients

Key differences between high and low-quality cellular PVC

Ease of use and adaptability

Common and unique end-use applications

Painting, staining, and laminating options

PVC's contributions to Sustainability

Properties of Cellular PVC Trim

Are all cellular PVC Trims the same?

Working With PVC



Uses & Applications




Residential – Exterior & Interior

Commercial

Multi-Family

Historical Preservation
Dark paint technology for cellular PVC trim

New trim surface technology - Film Laminates

PVC's contribution to Sustainability
Target Audience: Builders, Contractors and Architects in Commercial and Residential applications.
A Better Way to Manage Your Jobs From Start to Finish - JobTread Demo
2:30 p.m.-3:30 p.m. | Room E216B

Rilee Fisher
Director of Business Development | JobTread
JobTread brings your entire business together in one software. It's the easiest way to get organized, win your time back, and increase your profits. JobTread is packed with many powerful features you'll love to improve the way you manage your business.
Sales & Estimating - Win more jobs in less time
Project Management & Scheduling - Stay on time and on budget
Finances & Cash Flow - Track job costs, generate invoices, and get paid faster
Maximize Profits - Achieve your target profit margins and make more money per job
Now is the time to take your business to the next level. Come learn why so many builders and contractors have given JobTread 5-star reviews and consider adding JobTread to your toolkit.
Target Audience: Builders, Contractors, Remodelers, Specialty Contractors, Business Owners
The 6 Videos Contracting Companies Need To Stand Out Amongst Their Competition
2:30 p.m.-3:30 p.m. | Room E216A
$2,500 or $5,000 Per Residence
2:30 p.m.-3:30 p.m. | Room E216C

Travis Cansler
CEO | ICS Inspectors
Rick Stone
Director of Sales | ICS Inspectors
Don't leave money on the table!
From single-family, to multifamily high-rises, let us help you navigate The Federal Energy Efficiency Incentives.
Target Audience: Homebuilders, Retrofitters/Remodelers, and Residential Real Estate Investors.